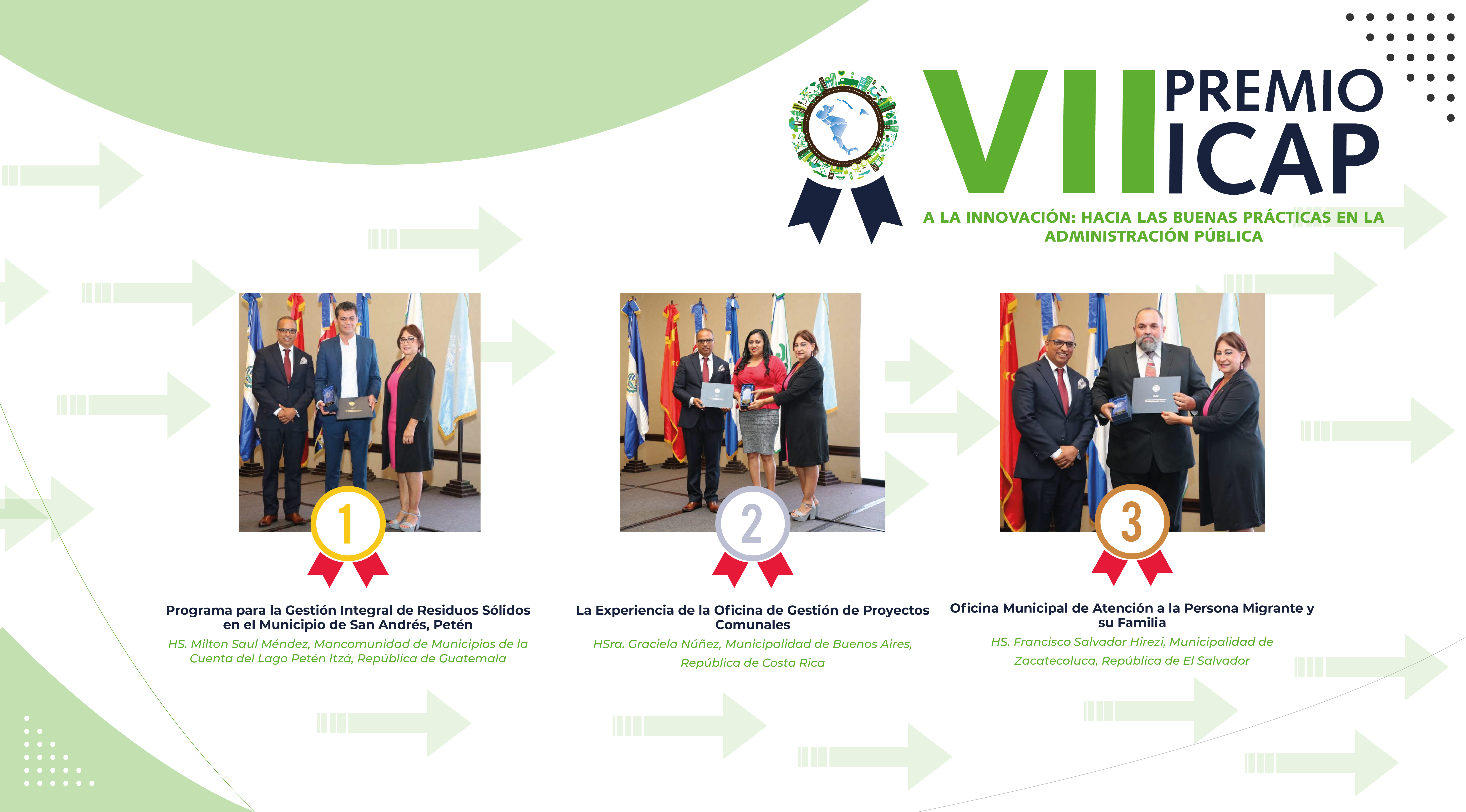 VII Premio ICAP a la Innovación: hacia las buenas prácticas en la Administración Pública
En la XX edición del Foro de la Función Pública de Centroamerica y el Caribe en República Dominacana el 16 de enero del 2020,  se entregó el VII Premio ICAP a la innovación, el ciual galardonó ideas innovadoras en administración pública que mejoran la calidad de vida de las personas y promueven el bienestar en el marco de los ODS.
Los ganadores son:
1° Lugar: Programa para la Gestión Integral de Residuos Sólidos en el Municipio de San Andrés, Petén/ Petén Itzá, República de Guatemala.
2° Lugar: La Experiencia de la Oficina de Gestión de Proyectos Comunales/ Buenos Aires, República de Costa Rica.
3° Lugar: Oficina Municipal de Atención a la Persona Migrante y su Familia/ Zacatecoluca, República de El Salvador.
Promote the improvement of public administrations in the region, through research oriented towards innovation and good practices.
Innovative projects that have been designed and implemented from the national and local public institutions of the Central American countries (Costa Rica, Cuba, El Salvador, Guatemala, Honduras, Nicaragua, Panama and the Dominican Republic).
Interested institutions can consult the Contest Rules and complete the Application Submission Guide at the following link: https://icap.ac.cr/actividades-de-extension/