Doctorate in
Public Management
and Business Sciences
The PhD in Public Management and Business Sciences covers an academic program aimed at the integral study and articulation of the three vital and transversal areas for a successful management: public administration, business sciences and international economic relations.
It is an multidisciplinary, interdisciplinary and transdisciplinary, due to the content of the three areas of the program and the different professional profiles of the candidates.
Research is the central pillar of the program.
The PhD is currently being applied for in Guatemala, El Salvador, Costa Rica and is expected to start in 2020 in Panama.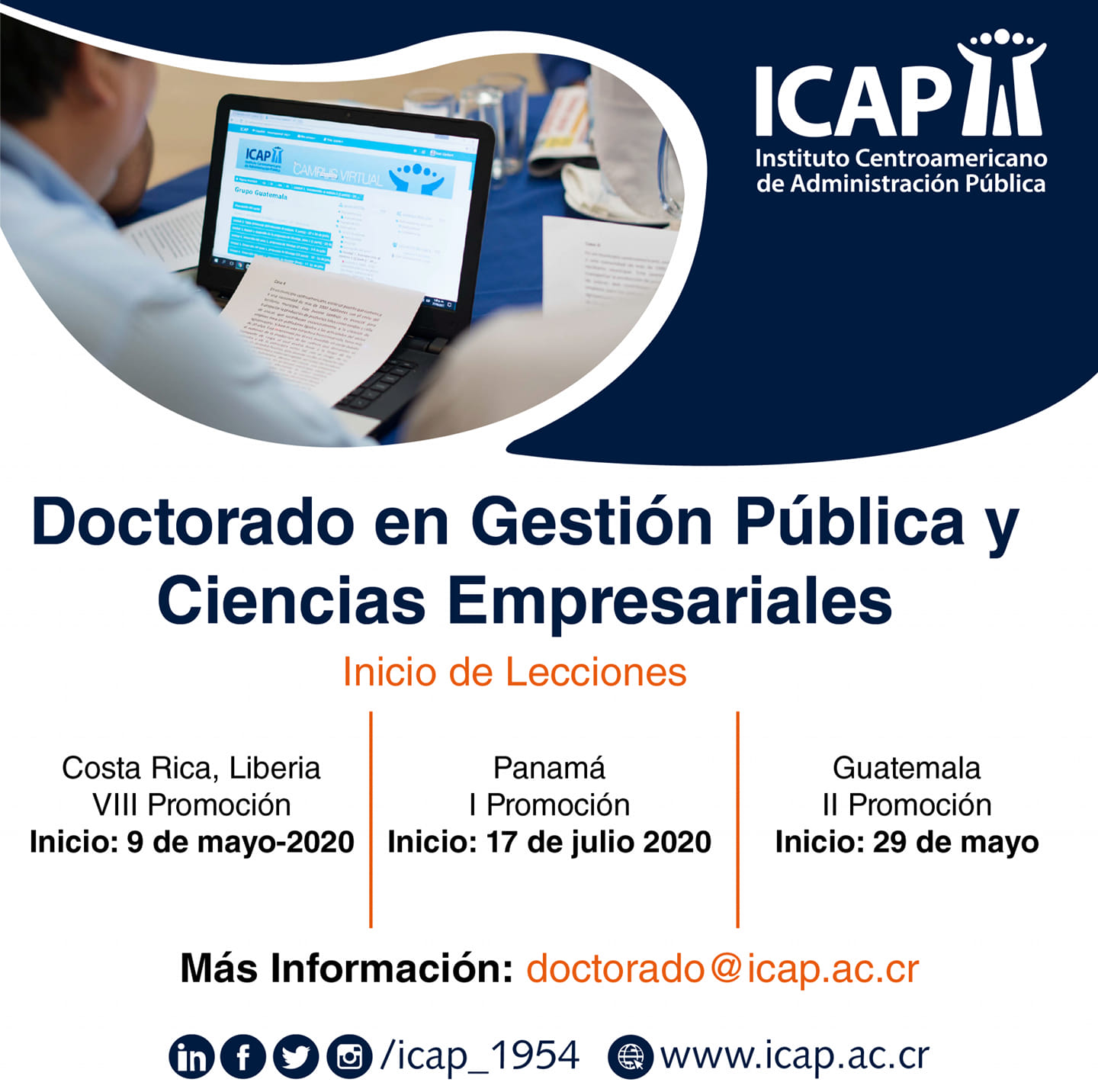 Meet some of our teachers
We have a teaching team made up of outstanding professionals at national and regional level.
Leiner Vargas Alfaro
Doctor in Economics of Technological and Institutional Change.
Researcher and teacher of the International Center for Economy Policy for Sustainable Development.
Luis Guillermo Coto Moya
Doctor in Government and Public Policy, University of Costa Rica.
Executive Sub-Director of the Confederation of Cooperatives of the Caribbean, Central and South America.
Sonia Abarca
Doctor of Education