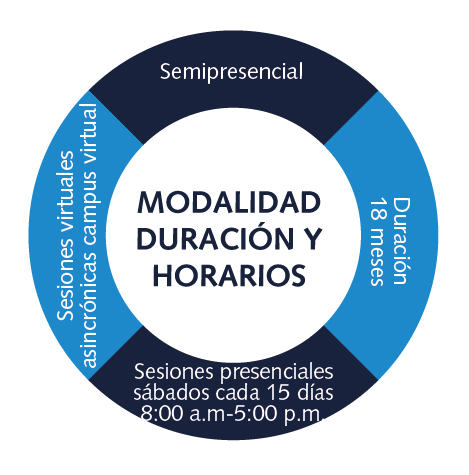 Master in
Health Management

This Master's degree provides professionals who currently hold or wish to hold management positions, the ability to strategically manage health systems and organizations efficiently and effectively, thus contributing to improve the administration of institutions.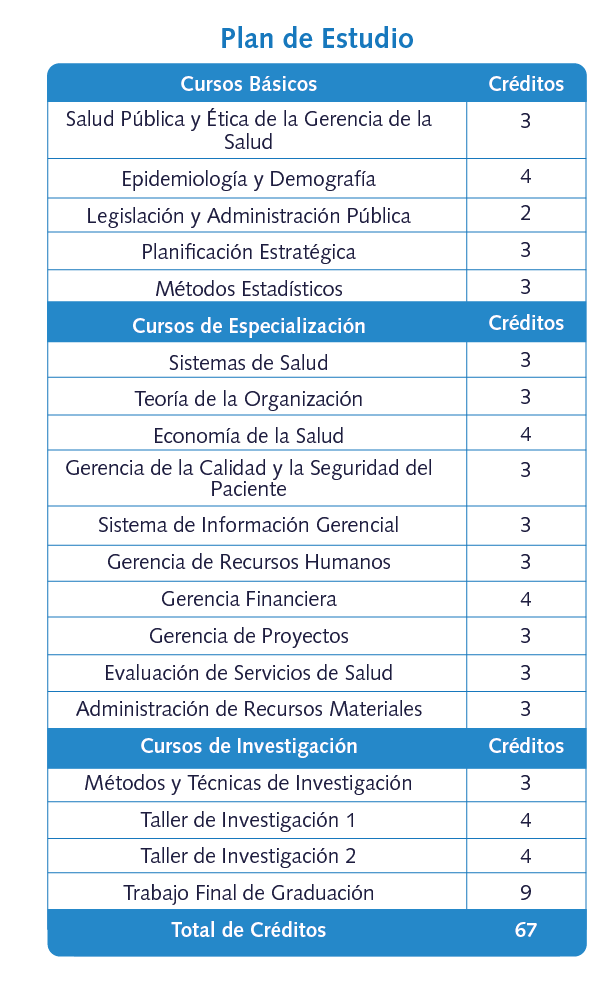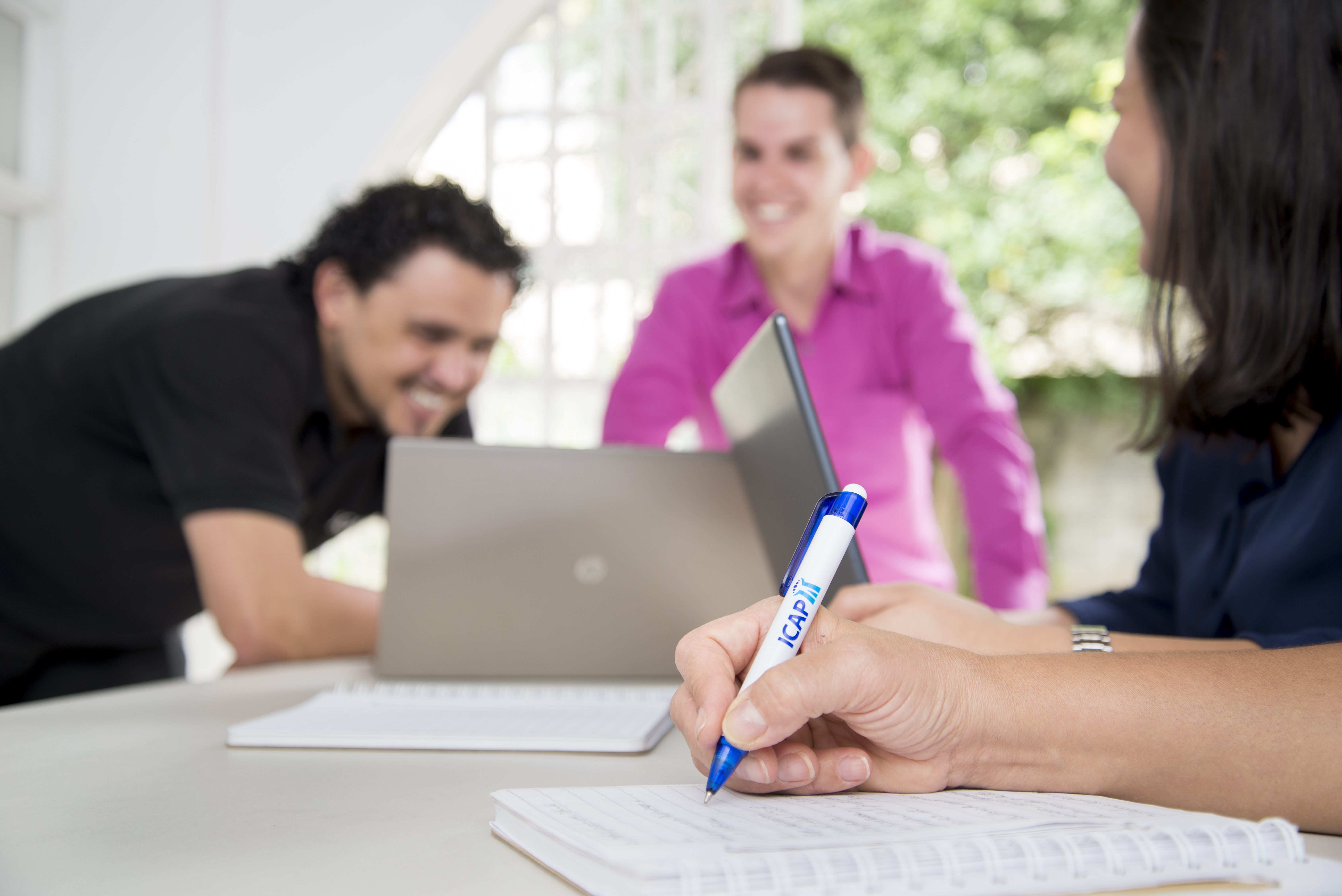 To whom?
Professionals that stand out for assuming managerial processes in the area of ​​health.

Thematic areas
It focuses on the three fundamental pillars of the efficient and competitive functioning of public and private, national and international organizations:
Constant attention to customer needs.




Continuous improvement of the quality of the product or service offered while maintaining high levels of productivity.




Staff development, empowering and promoting teamwork.



Curriculum structure
The Master's Degree consists of 67 credits, 58 corresponding to courses and 9 credits of Final Graduation Work.