Master in
Environmental Management and Local Development
During the development of this Master's degree the student will strengthen his technical and managerial knowledge, which will allow to carry out an adequate management and integration of the environment and local development within the framework of his executive functions.
In this area, ethics in decision making is essential to promote business development and good public management, respecting nature-friendly principles and values.
Modalidad
Semi-face to face
Horario
Saturdays from 8:00 am to 5:00 pm.
(2 Saturdays per month)
To whom?
It is aimed at professionals who work in managerial and technical-managerial positions, within public, private and non-profit organizations.
This program is aimed at people and organizations dedicated to local development and interested in knowing environmental management models that allow their companies or institutions to operate with efficiency, effectiveness and sustainability, through the application of tools and strategies that take into account the challenging dynamics of climate change and the risk of natural disasters.
Thematic areas
Development Projects
Local and sustainable development.
Research.
Curriculum structure
La maestría consta de 69 créditos, 19 cursos y el trabajo final de graduación.
Plan de estudios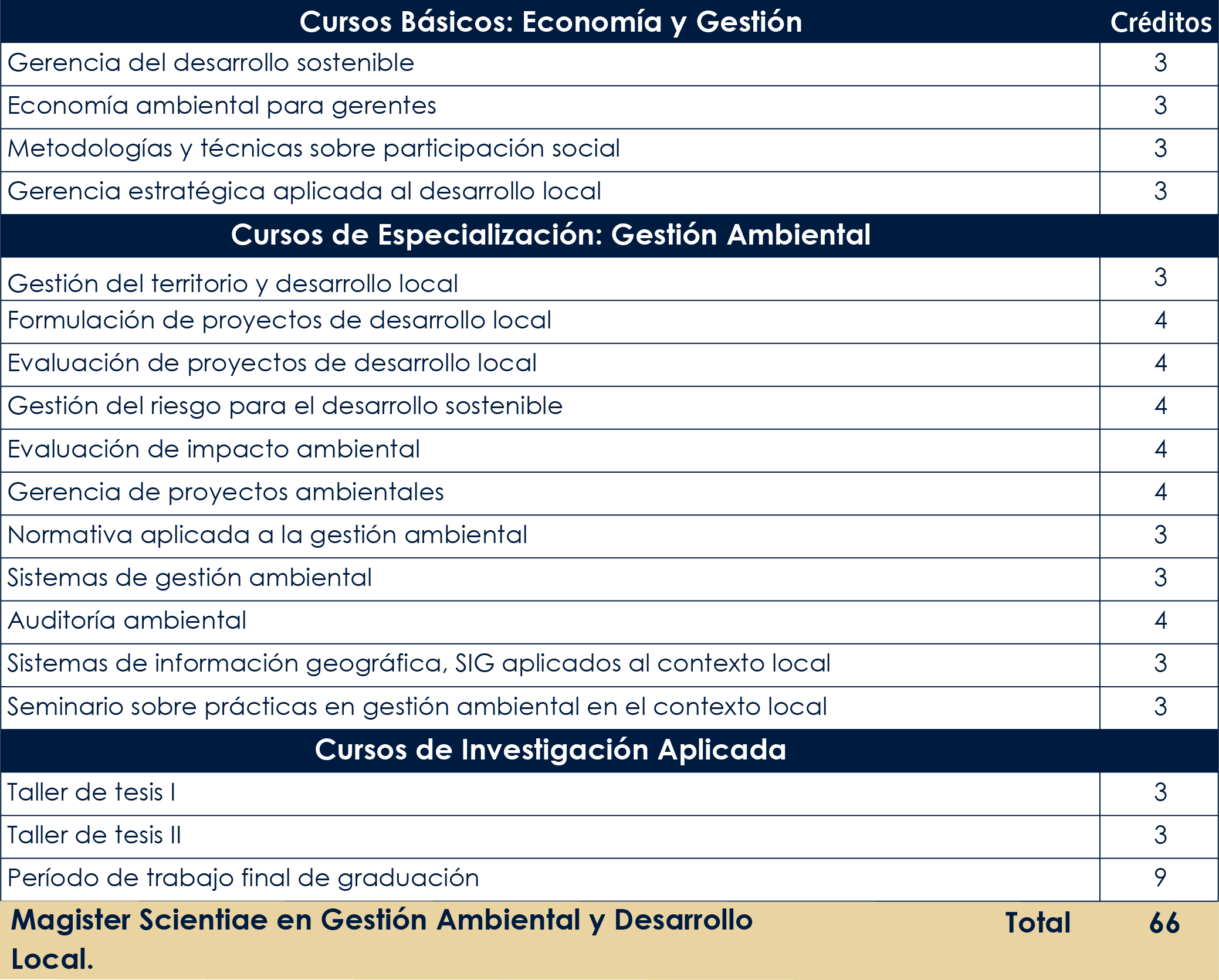 ¿Necesita más información?
Déjenos sus datos o escríbanos a academico@icap.ac.cr.