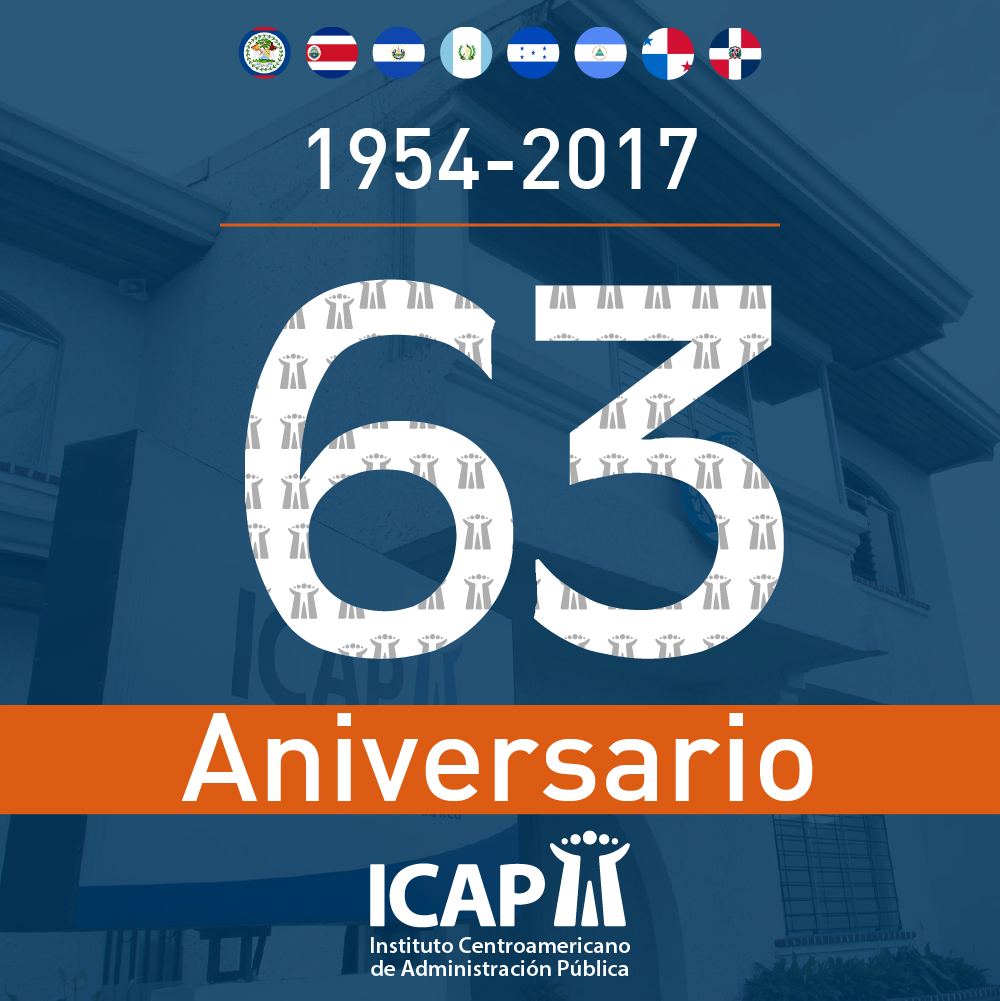 ICAP celebra 63 años de servir a la Región Centroamericana y la República Dominicana
El 24 de mayo se celebra el aniversario del Instituto Centroamericano de Administración Pública. Nuestras más de 6 décadas de compromiso con la administración pública de los gobiernos es nuestro sello ICAP de calidad.
Nuestra labor diaria desde 1954 ha sido contribuir con la formación de profesionales con valores como integridad, excelencia, respeto, compromiso y trabajo en equipo, y con competencias técnicas que respondan a las necesidades actuales de calidad e innovación en los aparatos gubernamentales.
Creemos fielmente que el desarrollo de nuestros países está relacionado con el mejoramiento del proceso educativo; ya que de esto depende la capacidad de tener servicios de calidad en la función pública y la posibilidad de tener una inserción estratégica de la región en el escenario internacional. Por eso brindamos una oferta educativa y de servicios e investigación para organizaciones para alcanzar este fin.
ICAP was created in 1954, through an International Agreement, whose signatory countries are: Costa Rica, El Salvador, Guatemala, Honduras, Nicaragua and Panama. Currently, the Institute collaborates with the Members Countries, the Dominican Republic and other Latin American countries.