About ICAP
Central American Institute of Public Administration (ICAP)
Es un organismo internacional del Sistema de la Integración Centroamericana (SICA), de carácter intergubernamental, al servicio de la región centroamericana.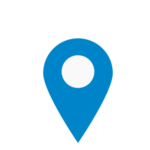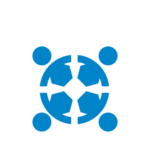 Instituto Centroamericano de Administración Pública (ICAP)
Se creó en 1954, en el marco de las Naciones Unidas y se impulsó su creación desde la Comisión Económicas para América Latina y el Caribe, CEPAL. Sus países miembros son: Costa Rica, El Salvador, Guatemala, Honduras, Nicaragua y Panamá.
Actualmente, también se colabora con el Caribe y Latinoamérica.
Nuestra sede se encuentra en San José, Costa Rica y contamos con un Centro de Innovación y Formación en Panamá.
En el ICAP brindamos acompañamiento al sector público centroamericano, a nivel de gobierno central, descentralizado y local; potenciamos sus capacidades de gestión, mediante el desarrollo de investigación, actividades de extensión y la implementación de programas de capacitación, asesoría y consultoría.
Vision
Be the institution of the Central American Integration System specialized in knowledge management for the innovation of organizations and the improvement of public policy management capacities at local, national and regional levels.
Mission
Its mission focuses on strengthening of competences of human resources, the reform and modernization of public entities and the support for Central American Integration.
Values
Integrity
Work with rectitude and honesty, which includes communicating openly and directly your intentions, ideas and feelings.
Excellence
Ability and attitude to exceed expectations in your daily management, always seeking to provide added value, based on a constant update and permanent search for feedback.

Respect
Show tolerance towards the diversity of ideas, opinions and personalities, in their daily interactions. Correct use of verbal or symbolic vocabulary and dealing with others. Repect for compliance with regulations, comply with what was promised or established and handle the information of the institution wisely.

Commitment
Feel the objectives of the organization as their own. Responsibility in the fulfillment of obligations or duties contracted or to the word given, or the attitude committing oneself to do things in an optimal and correct way.

Teamwork
Ability to integrate, communicate and commit to a work team, providing suggestions, ideas and efforts in order to effectively and efficiently achieve common goals and objectives.